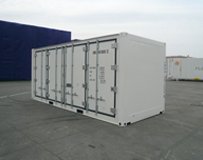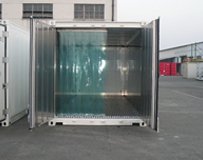 The Full Side Access container, as the name suggests, offers
full access via the side of the container, rather than just the end. The
extra-large access provided by these containers makes them perfect for the
transporting of large bulk items such as machinery, large pallet pallets. The
side access allows quick access to multiple items within the container
Depending on your requirements, you can also select from a
wide range of options including non-slip floors, internal lighting, power
sockets, air filtering and noise reduction.
Features:
Side Swing Doors, for quick and easy loading and unloading
Available in a variety of sizes so you only pay for what you
need
All ConRail containers comply with the standards for
overall dimensions and corner castings and exceed the minimum
requirements for internal dimensions. Any exposed timber is treated
according to Australian requirements*.
*With the exception of 40ft flats and platforms