Although our bespoke shipping containers or reefers are specially tailored to your needs, we have some great examples of giving them a second life in a creative and functional way. Our containers are mainly used in the research and development sector or for transporting or storing goods, but have a look at these amazing examples of alternative uses and get inspired.
Public buildings
Designed by Dutch architects as a temporary solution, the bus station, consisting of shipping containers serves as a modern and cleverly constructed building. The bus station consists of three horizontally installed containers, serving as space for storage and electronics and a fourth container, standing upright providing customer toilets. This unconventional building is a great example of exciting and cost-effective architecture that involves less time in the building process whilst being very economically friendly.
Source: https://architectenweb.nl/nieuws/artikel.aspx?ID=32445
If there's a shortage of space, money and time for building projects, containers come in handy for building up schools in developing countries. The temperature control unit ensures a pleasant temperature inside the containers to enable the students to learn in a comfortable environment.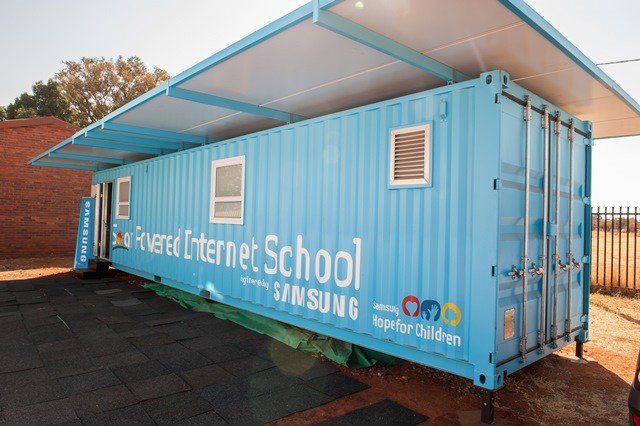 Source: https://www.ujuh.co.za/shipping-container-turned-to-solar-powered-internet-school/
Houses
The simple straight shape of shipping containers makes them the perfect basis for a small recycled home, which is modern and energy-efficient at the same time. Due to the normed size of shipping containers or Reefers they can also create a larger house or a complex of individual flats by stacking the containers. Our integrated temperature control and air circulation units provide additional living comfort and make our Reefers the ideal place for a cosy home.
Opposite the O2 Arena in London on the other side of the river you can find the Container City, stacked up containers accommodating more than 60 people. Especially in big cities, like London, where accommodation shortage is a serious problem, solutions like this living complex are a great idea to face this issue, whilst at the same time being a modern design project.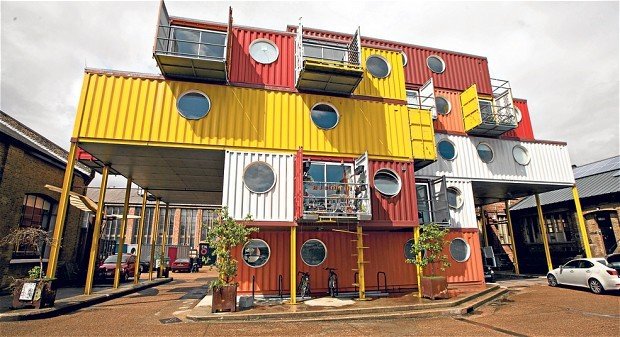 Source: https://www.telegraph.co.uk/finance/property/9243318/Container-living-a-home-for-under-50000.html
People striving for more space and prestige should have a look at the work from architect James Whitaker, who plans and constructs breath-taking houses with basic shipping container making them look like a piece of art.
Source: https://www.dezeen.com/2017/09/26/splayed-shipping-containers-joshua-tree-residence-james-whitaker/
DIY
If you fancy doing a DIY project at home using a shipping container or Reefer, we have some amazing ideas for you.
Getting closer towards summer, you should think about a cooling off possibility. Shipping containers are a great basis for creating a unique and fun swimming pool. You can make your own basic pool by removing one of the long side walls from the container or create a more luxurious version by adding special features.
Source: https://www.gardenista.com/posts/10-houses-made-from-shipping-containers/
A very practical and innovative use of Reefers is the creation of an indoor garden. The possibility to create the ideal growing conditions for vegetables and fruit and to be able to use this function at any time of the day, in any season and without any weather conditions interfering, this solution is a great idea for home gardeners.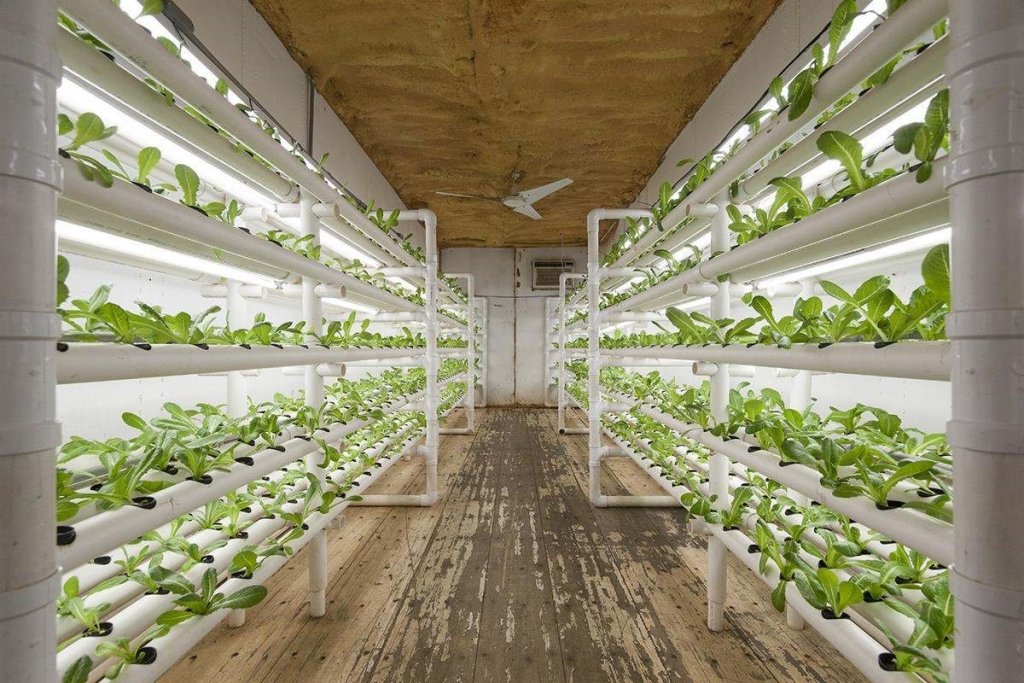 Source: http://www.containerprofessionalsinc.com/20-foot-shipping-container-grow-food/